Posted on
By Elke De Bruyne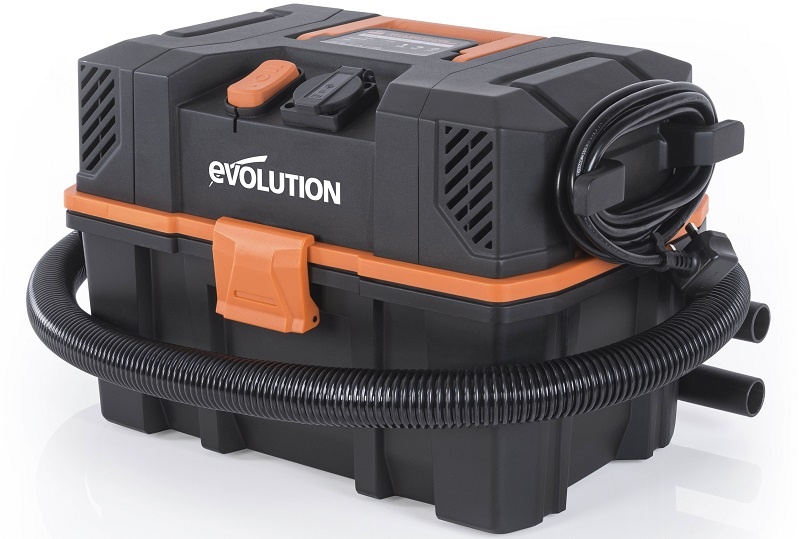 The perfect wet & dry vacuum cleaner for your workshop & general cleaning tasks. The powerful 1000w motor has an impressive 42.5l/s of airflow for easy pickup of bulky building dust, dry debris, liquids, mud & more. The power take-off socket provides effective dust collection when used with a power tool by starting the vacuum automatically when you use the power tool. This vacuum cleaner also doubles up as a powerful blower ideal for dislodging debris from hard-to-reach areas. The compact design makes it highly portable and ideal for taking between jobs. It features on-board accessory storage for quick access to nozzles, a carry handle & cable tidy.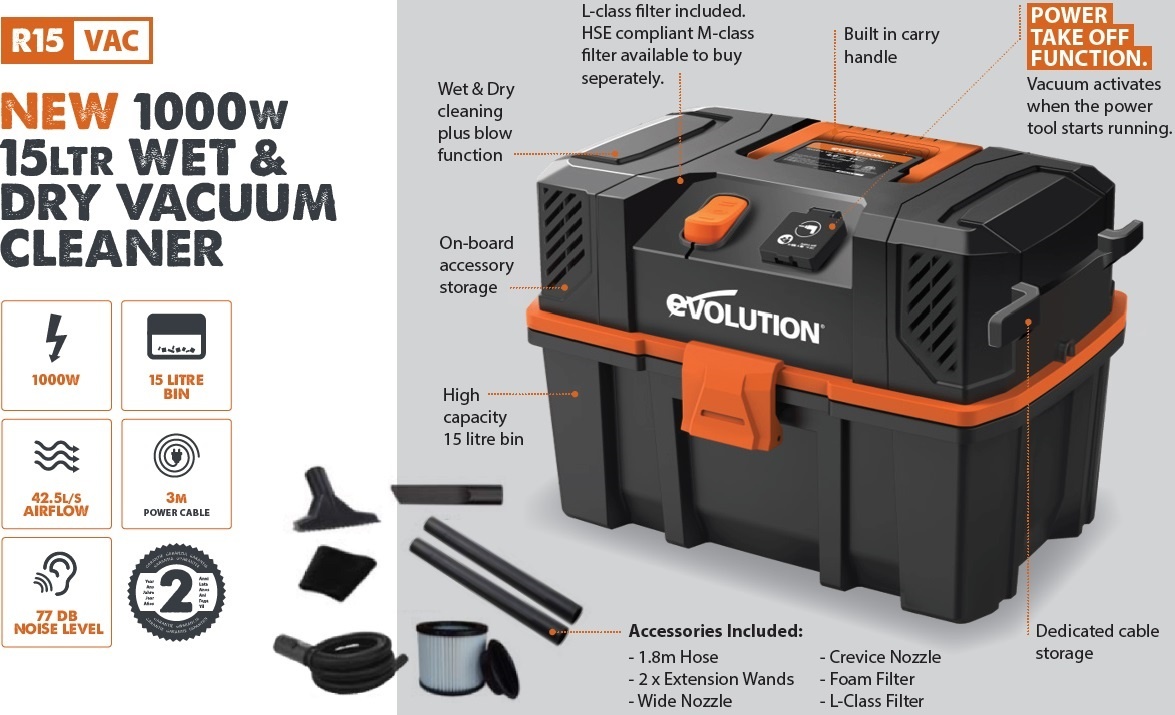 High-performance 42.5L/S of suction
15L bin with 8L dry and 9L wet capacity
Power take-off socket
Blow function
Low 80db noise level
Portable & lightweight design
On-board accessory storage
Large switch for easy operation
Cartridge filter & foam filter included
2 Year Guarantee
For use with machines up to 1700W. Do not use with mitre saws R255SMS+ and R255SMS-DB+.