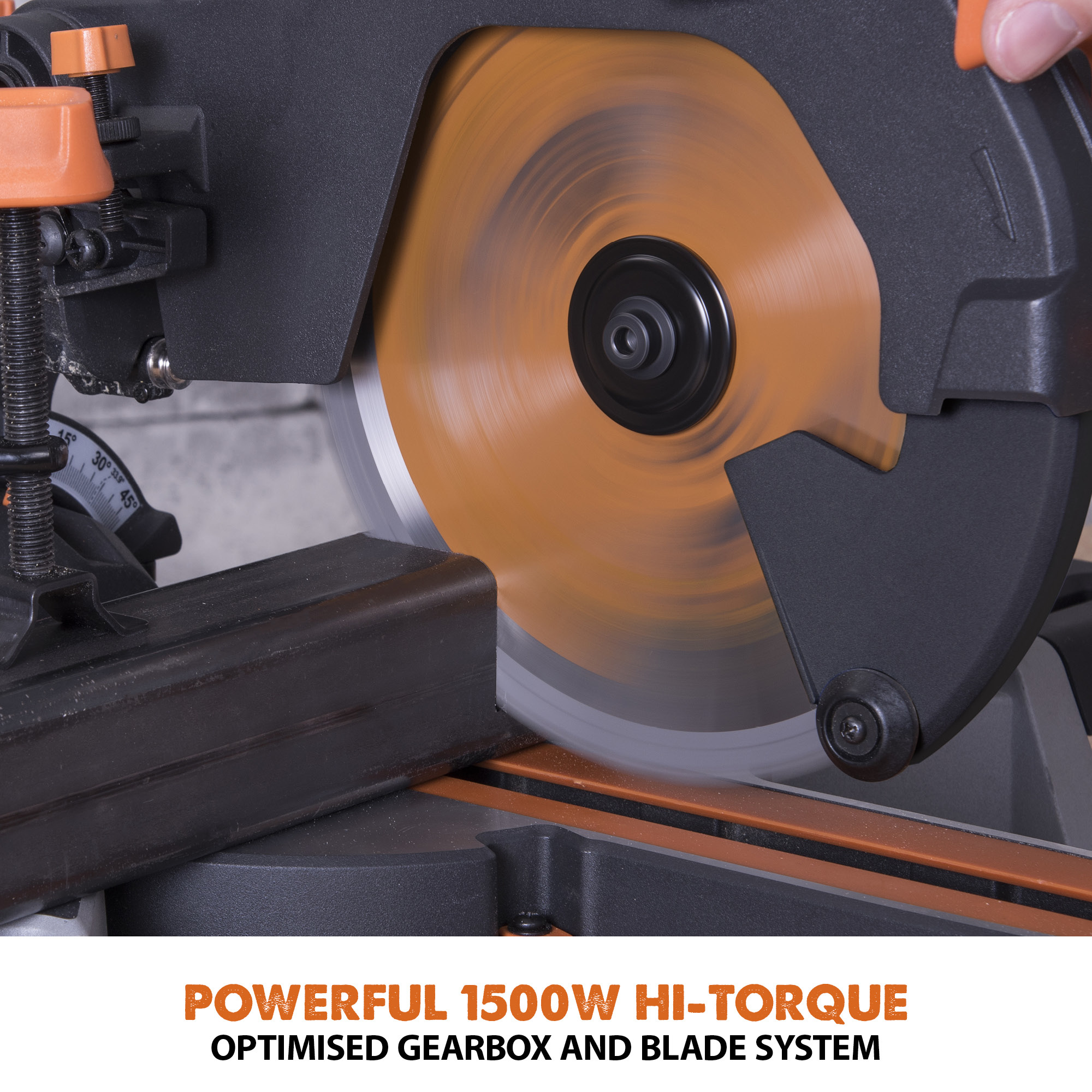 The Evolution R210SMS+ is a highly versatile and reliable mitre saw that is perfect for handymen and professionals alike. Packed with features that make it user-friendly, accurate and efficient, this saw can handle a range of cutting tasks with ease.   
One of the standout features of the R210SMS+ is its powerful motor, which provides up to 1500 watts of power to easily cut through a range of materials, including wood, plastic and mild steel. The saw also features a high-quality saw blade that remains sharp even after prolonged use and is easy to replace if needed.  
In addition to its cutting power, the R210SMS+ features a range of adjustable settings that make it easy to adapt your cuts to the material and job. The saw can be set for both bevel and mitre cuts and has an adjustable depth setting for precise cutting. The saw also has a laser guide to help you cut accurately, and a hoover attachment to keep your workspace clean.  
The R210SMS+ has a large cutting capacity, with a maximum cutting length of 230 mm and a maximum cutting depth of 65 mm for wood. The saw also has a sliding function that allows you to make longer cuts, and a clamp that holds your material securely in place while cutting.  
Another great feature of the R210SMS+ is its compact and lightweight design, making it easy to move and store when not in use. The saw further features a comfortable handle.  
All in all, the EvolutionR210SMS+ is a highly versatile and reliable sliding compound mitre saw that is perfect for a range of cutting tasks. Whether you are a DIYer or a professional craftsman, this saw is sure to meet all your cutting needs. With its powerful motor, adjustable settings, large cutting capacity and compact design, the R210SMS+ is the perfect tool for any cutting job.