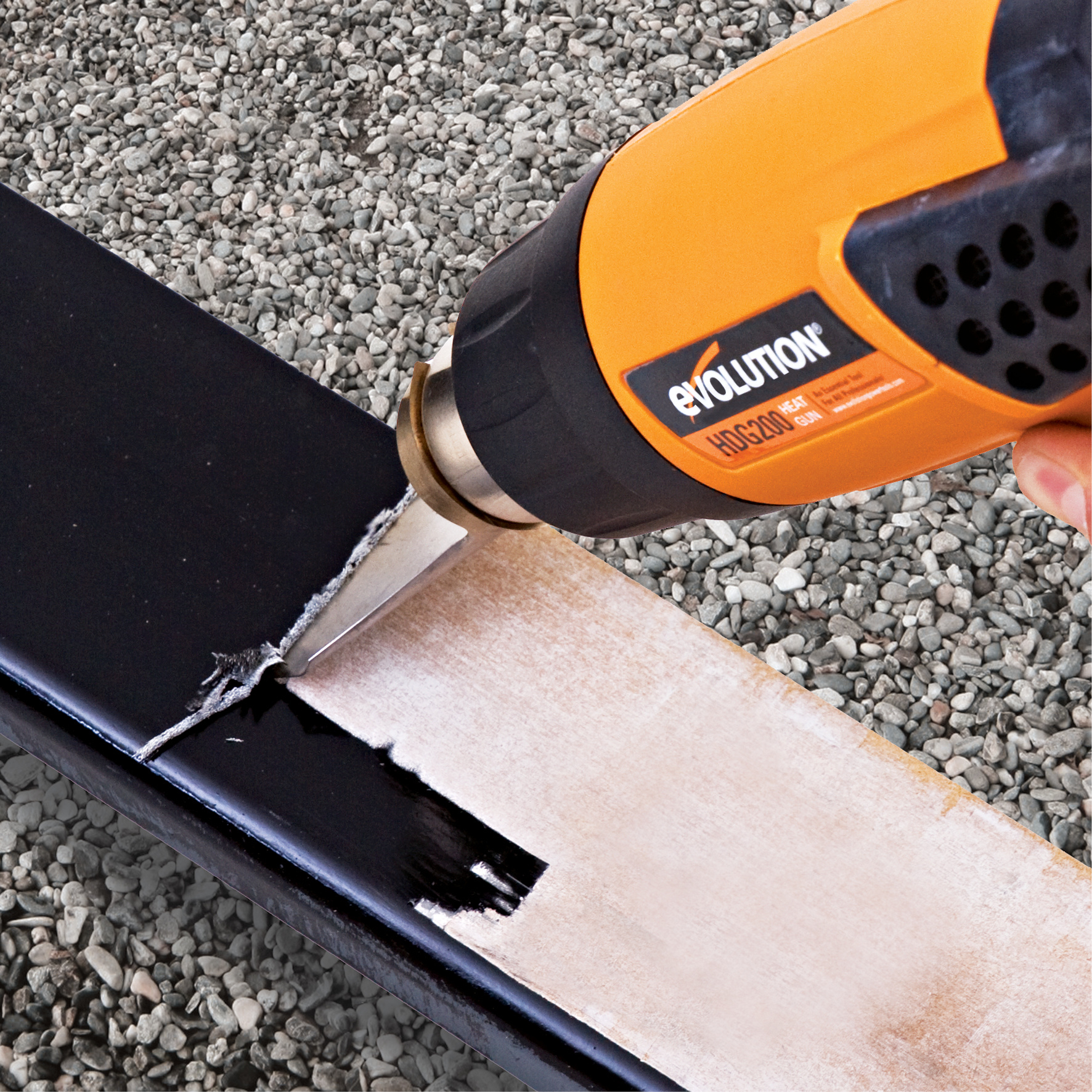 The Evolution Heat Gun is a powerful and versatile tool designed for a range of applications, including paint stripping, welding, and plastic welding. With a powerful 2000 watt motor, this heat gun can generate heat up to 630°C, making it suitable for even the toughest tasks. 
One of the key features of the Evolution Heat Gun is its adjustable temperature control. With a temperature range of 50°C to 630°C and five different temperature settings, you can easily adjust the heat output to suit the task at hand. Additionally, the heat gun is equipped with a variable air speed ranging from 120 to 550 L/min and a fan-only setting, which allows you to use it for cooling or drying purposes. 
The Evolution Heat Gun also comes with a range of accessories, including a reflector nozzle, a deflector nozzle, and a concentrator nozzle. These accessories allow you to focus the heat on specific areas, making it easier to complete tasks quickly and efficiently. 
In terms of safety features, the Evolution Heat Gun has a built-in overheat protection system, which automatically shuts off the tool if it overheats. Additionally, the heat gun is designed with a non-slip handle and a stable base, providing you with a comfortable and secure grip while you work. 
Overall, the EvolutionHeat Gun is a powerful and versatile tool that is ideal for a range of applications. Whether you need to strip paint, weld plastics, or dry out damp areas, this heat gun provides the heat and control you need to get the job done.