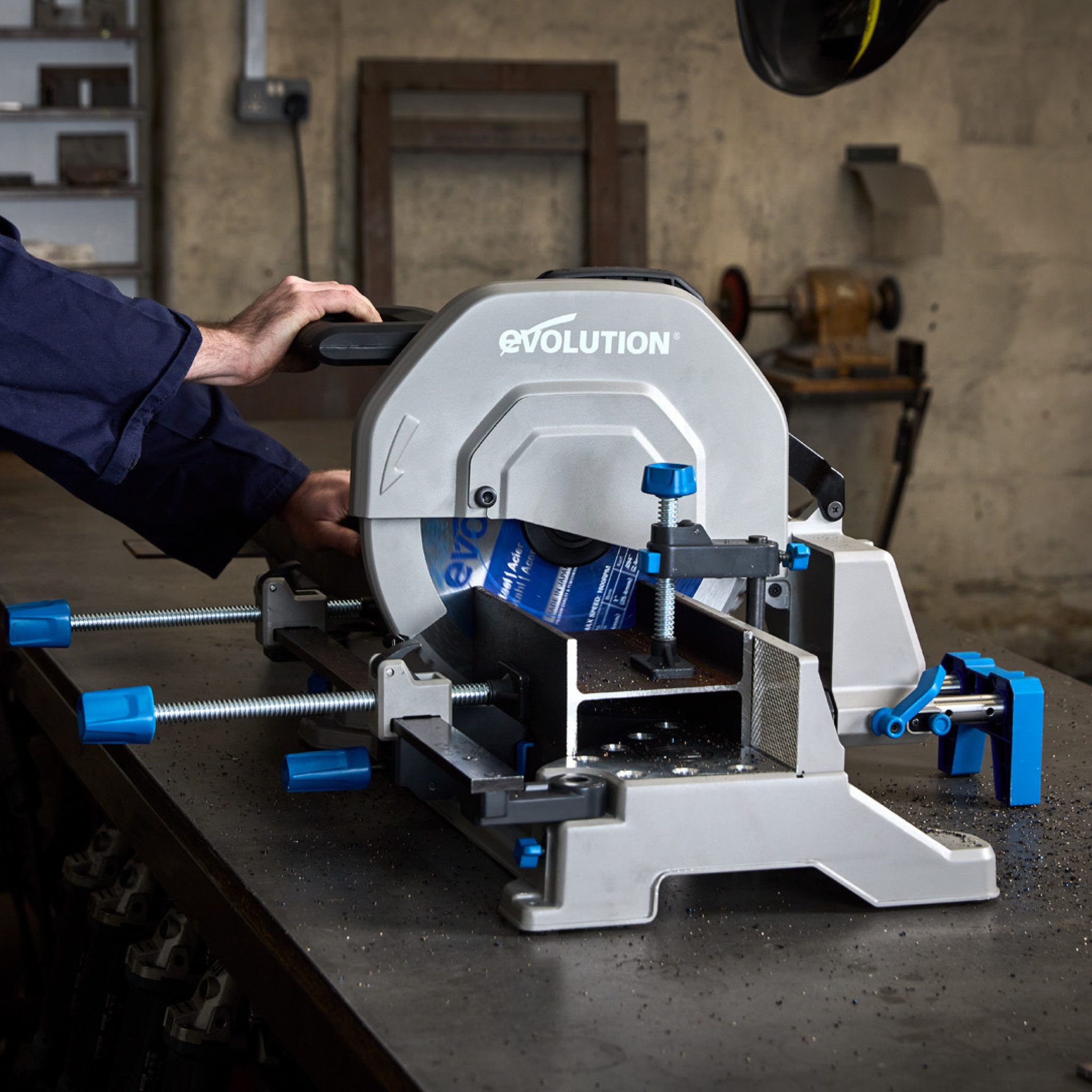 The Evolution 355 mm mitering chop saw is made for intensive use.  
Evolution's S355MCS miter saw is the first industrial 355 mm TCT saw that allows you to make precise miter cuts without having to reposition the workpiece and this on both the left and right side.  
The S355MCS crosscut and mitre saw has an accurately adjustable mitre table, a 3-position saw head and our unique height-adjustable front saw clamp. It offers precise and quick angle adjustment for easy adjustment and a powerful clamping mechanism to ensure repeated, high-quality cuts every time.  
With a powerful 2200W motor, simple ambidextrous controls and a strong knurled rear stop, the S355MCS miter saw is easy to use on the toughest jobs.  
Order now here.