Posted on
By Evolution Power Tools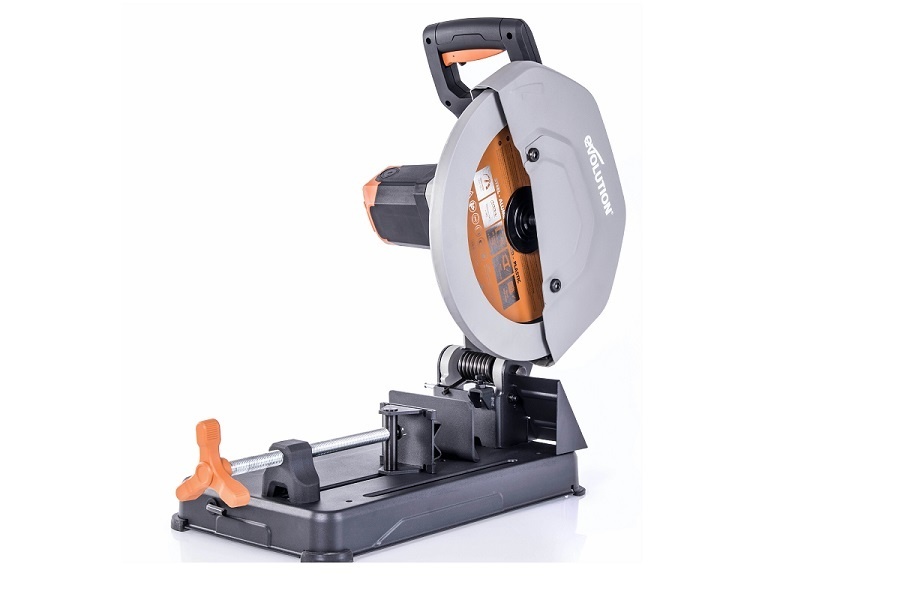 The ultimate saw for every trade: one saw, one blade, cuts all. Click here for the full article.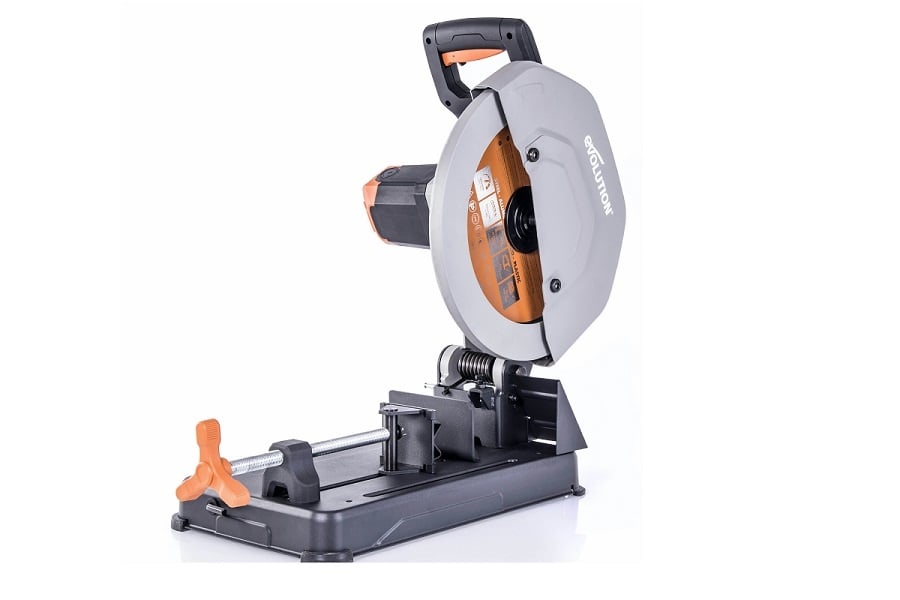 The ultimate saw for every trade: one saw, one blade, cuts all
Utilising patented Evolution multi-material cutting technology the R355CPS chop saw is optimised to cut wood, mild steel, non-ferrous metals, wood with embedded nails and plastic with a single 355 mm multimaterial blade. The superiority over abrasive methods are indisputable, not only hassle free, the R355CPS with a 2200W motor cuts steel with a ready-to-weld, accurate, clean & square cold cut with no harmful smoke, no hot sparks or burrs, leaving an instantly workable finish.
The hi-torque gearbox which reduces motor stresses, improving performance and durability, increases motor & blade-life, whilst the adjustable feet and v-clamp make for stress-free working. The ambidextrous and ergonomic trigger allows comfortable repeated cutting, while the ergonomic integrated carry handle allows the R355CPS chop saw to be easily transported from van to the jobsite. Other features include a heavy-duty, sturdy pressed steel base, rubber adjustable feet which reduce vibration and increases blade-life, head lock down pin, adjustable depth stop, on-board tool storage and 2-meter cable, giving you peace of mind.
Multi-material cutting technology which makes this machine quicker, safer, more accurate & economical than abrasive saws and gives clean & consistent smooth cuts. Max. rectangle: 95 x 180mm, Max. square: 120 x 120mm and Max. round: ø 130mm. Fast action vice clamp can be adjusted in seconds and enables cuts to be made from 0° - 45°. 'Best-in-class' guarantee of quality & performance.